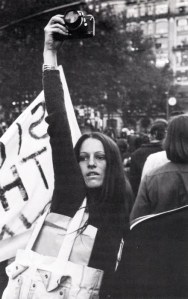 Up


Feature-length narrative film - in development with Forensic Films & The Sundance Institute
Written by Elisabeth Subrin and Evan Carlson
Directed by Elisabeth Subrin

SYNOPSIS

The bipolar culture of Internet companies sets the stage for the psychological journey of Madeline Bergen, a mercurial photo archivist struggling with bipolar disorder. Frustrated by the numbing effects of her anti-depressants, Madeline cuts off treatment, triggering extreme and unexpected behavior that coincides with the dramatic rise and fall of the stock market. Finding herself thrust in the middle of a corporate takeover crisis and the mystery of an unidentified photograph of a legendary radical activist, Madeline ultimately must choose between her own life and the exhilarating ride of mania.

With support from The Rockefeller Foundation, The Guggenheim Foundation, The Annenberg Foundation and Creative Capital.